Top Five CMS Trends in 2020
Sitecore vs Kentico: Who wins the Enterprise CMS war?
Enterprise Content Management Systems have long been a key focus area for businesses around the world. The need to create the simplest yet most powerful internet experience for customers has driven enterprises to invest significantly in platforms to manage an every growing content ecosystem. Gartner predicts the ECM market will continue to grow at a staggering minimum rate of 8% year on year. For most businesses, the decision must be made to have a powerful enterprise CMS in place as soon as possible. Your choice is platform is one of the important decisions you will make.
In this post, we'll do two things: Take a look at the top 5 trends in the CMS market in 2020, Omnichannel Experience, Headless CMS System, Artificial Intelligence, Chat, and Usage scenarios and compare them to 2 of the hottest enterprise CMS platforms available for mid and large enterprises, Sitecore and Kentico. Both are built using Microsoft's .NET ecosystem and have been on the market for over a decade, powering the corporate websites of some of the biggest brands in the world. They both charge licensing and other ongoing maintenance fees and feature a large network of implementation partners.
How can you pick a winner between the two?
It's not just text, pictures and a couple of videos that create the ultimate user experience for enterprise web properties. It is all about the holistic experience across devices and channels. CMS's deployed for enterprises must allow content administrators to push contextually sensitive information to the right user at the right time, across web, mobile, email and social media.
While Kentico has all the right tools for workflow control, group targeting, multi-tier automation and so on, Sitecore scores an offer more granular control. The Sitecore Experience Platform is an integrated digital marketing platform that runs in parallel with the core CMS offering and enables large enterprises to easily offer the highest level of usability and experience for millions of end users. Kentico has similar features, but is more suited for mid-level enterprises with less visitors and products.
A headless CMS system has grown in popularity over the last few years because of the need to deliver content to multiple channels including mobile apps. The systems separate the content presentation layer from the back-end content supply layer, enabling multiple device interfaces to request the same content simultaneously. The interfaces could be smartphones, tablet PC's, smart watches or even IoT powered smart devices. This allows enterprises to focus more on their back-end content creation capabilities while the presentation layer becomes specific to the viewing device. Although Sitecore had a head start on their offering with some inherent headless features, Kentico is now regarded as one of the best headless CMS available. With a dedicated cloud-based Content Delivery Network, it supports global coverage, higher rates of content availability and faster content streaming.
In 2020, AI is becoming a mainstream obsession for enterprises rather than a futuristic accessory. The corporate website is going to be no different in this regard. A big area where AI can create a major impact for websites is the personalization of the user experience. With machine learning capabilities, visitor data can be analyzed to offer personalized experiences for every visitor. Data generated from website traffic can also be intelligently passed to a CRM or other system for further marketing automation programs. The more the personalization, the greater the love from visitors.
On this front, Sitecore runs away as a clear winner thanks to its in-house Sitecore Cortex AI engine that empowers Sitecore CMS with AI capabilities like never before. Kentico on the other hand currently offers AI capabilities by integrating with 3rd party service providers only.
According to estimates, only 9% of companies provide live chat features on their website, even while those same organizations are aware of the substantial benefits. Chat support increases customer engagement and presents you with a better opportunity to convert prospects into customers. Further, chats can have various components, such as a pre-chat form, triage, and post-chat. Each of these components are extremely useful in terms of knowing your prospects better. Chats could also be analyzed with big data techniques to generate additional insights on your customers and operations. This indicates that businesses can gain advantage by deploying a chat feature.
Kentico users are in luck: Chat has been a part of the platform for years now. Sitecore users will have to look for third party options. Advantage: Kentico.
Most enterprises overshoot their CMS budgets because they cannot clearly differentiate between software and strategy and are unable to draw a connection between the two. The web has been become so ubiquitous and CMS systems so advanced, that it's important to step back and determine your unique needs. It's so important that we consider it a trend to do so.
Rather than look at massive lists of features, companies should evaluate multiple CMS's for the use-cases scenarios they will face from time to time. Sitecore might have an edge in when it comes to meeting the needs of a large organization. With high focus on personalization, it can integrate well with other information systems of your enterprise and create a holistic experience from your entire IT infrastructure. However, if you need a CMS with out of the box e-commerce, then Kentico is more easily deployed, especially for medium sized stores. Kentico also features a unique portal development model that can get you started more quickly and more easily. Sitecore's standard MVC model can ultimately support larger sites and storefronts with millions of pages and SKUs, but it is more complicated to work with and only beneficial in certain use cases.
Not a Trend, but a Final Word on Pricing
While the importance of the five areas above should not be underestimated in your decision-making process, total cost of ownership remains an important factor most organizations struggling with stressed IT budgets in the era of digital transformation. Kentico's focus on the medium level enterprises offers a clear advantage on price points, offering similar functionality that will meet most organization's needs at a fraction of the costs. Sitecore is typically for larger organization that have a greater scope for intense budgets. It has the muscle to back up their entire operations as well, but if you are an enterprise that wants to go frugal, Kentico is never a bad choice.
It's time for a final verdict. We're going to cheat and call this one a tie. There are certain features in Sitecore that are more powerful than Kentico, but Kentico offers more for the money and will meet the needs of 90% of businesses. Both have made remarkable strides developing their core competencies for targeted buyers and both can be decisive aspects of your marketing, driving qualified new and repeat traffic to your organization.
The final choice is yours depending on your own unique preferences and needs. If you need help improving your internet presence in either Sitecore or Kentico, trust Korcomptenz as the ideal partner to realize your vision. Request a consultation today to learn how we can help you acquire more leads and convert more customers using the latest CMS features.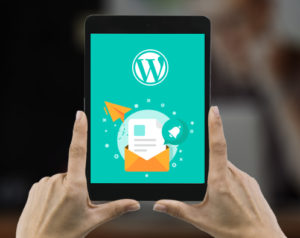 Korcomptenz is pleased to announce that one of our senior WordPress developers and technical architects, Boopathi Rajan, has contributed two…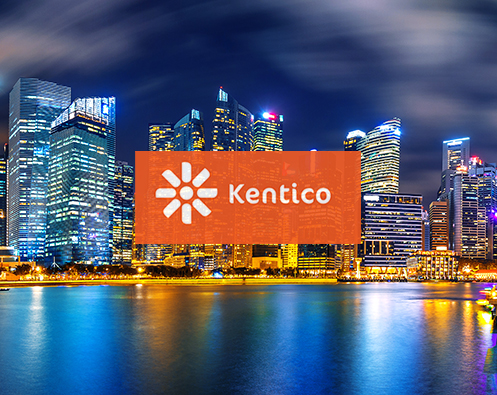 Every website begins with a dream; picking a best-in-class platform is the first step to making your next generation dreams a reality.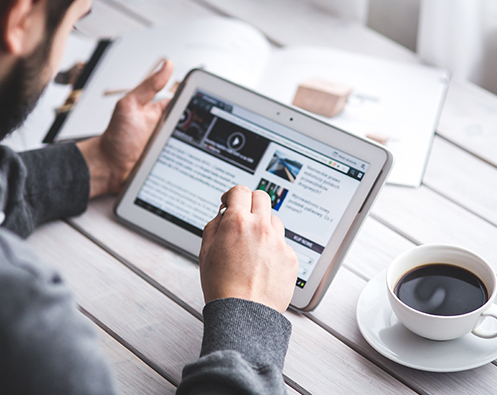 Artificial intelligence and machine learning are becoming two of the most powerful pillars of digital transformation for businesses worldwide.