Nonprofits strongly depend on donations and grants and are accountable when it comes to their funds reporting and spending. The money generated from donations, fundraising, grants, as well as other sources should be thoroughly monitored against an array of programs or projects. Accountability makes accounting an essential requirement for nonprofit organizations. Therefore, nonprofits without any kind of understanding and budget management in real-time, are prone to over-spending and failing in terms of exact visibility into the organization's monetary efficiency. All of this and more are what's keeping the nonprofit C-level executives awake at night.
This is where solutions like Serenic Navigator and KOR's Grant Management addon can help.
Serenic Navigator for nonprofit organizations (NPOs) is an all-encompassing cloud-based ERP software, built on the Microsoft Dynamics 365 (D365) Business Central (BC). The comprehensive solution includes key functionalities aligned with the requirements of your NPO.
Serenic Navigator for nonprofits comes with benefits like:
Though Serenic Navigator is a comprehensive add-on solution built on Dynamics NAV and Business Central for nonprofits, it is expensive thereby forcing nonprofits to look for other options.
Grant Management add-on for nonprofits from Korcomptenz
The Grant Management addon developed by KORCOMPTENZ built on Microsoft D365 BC and NAV provides competencies to assist Nonprofits such as charities, NGOs, and membership associations and organizations to comply with guidelines, and controls, and simultaneously manages funding and budgets proactively, minimizing paperwork as well as administrative operating costs for business processes. KOR's Grant Management add-on for nonprofits is in-built within Dynamics NAV and Microsoft D365 BC.
The Grant Grant Management add-on for nonprofits development integrates prospecting, fund management, and implementation, computing indirect costs, income recognition, as well as reports for awards status, key performance indicators (KPIs), and tracking and assessing targets.
Korcomptenz's Grant Management addon comes with some key benefits including:
Key Highlights of Serenic Navigator
Serenic Navigator integrates some of these small yet remarkable features. These include:
Better employee productivity
Serenic Navigator will help in boosting your employee productivity with an automated system for streamlining all accounting activities.
Create reports in a jiffy
With improved Serenic navigator, you can now generate reports in no time for grant compliance, period-end, as well as audits. All this is due to enhanced accessibility of data and precision.
Experience improved monetary control with visibility of essential program expenditures and supporting operational data in real-time.
Now you can secure your confidential data in a safe system that only authorized users can access in your NPO.
Precise, on-time, and compliant grant management, as well as cooperative contracts and encouraging programs are important for NPO operation. Serenic navigator will automate the entire process so that you have more time in securing more donations in the future.
In the pre-award phase, you can:
When you achieved the required funding, you can:
Serenic navigator helps you to streamline your NPO budget and manage its life cycle to make sure your plans are implemented as you thought:
Key Highlights of Grant Management System
Grant Growth & Development
Grants Management & Implementation
Computing an Indirect Cost Rate
The Indirect Rate will be determined and then used to distribute indirect expenditures to projects. In the process, unallowable expenses should be discovered and ignored in the allotment.
The system is supposed to have possibilities for organization-wide rates and award-specific rates.
There would be a distinction between the rates projected for the year and the genuine rates experienced. The expected rates are changed to tangible regularly. Necessary modifications are as follows:
Completed-Contract method
The finished-contract method lets you identify revenue when the whole agreement is fulfilled; after all performance, commitments have been met. A completed contract is a better technique for shorter agreement periods to make sure income shows on financials in an accurate period.
Occasionally, this approach becomes predefined for circumstances where an organization cannot identify income on the "Percentage of completion" method due to an absence of transparency about performance responsibilities or when the agreement can't be enforced.
Percentage of completion method
This approach is frequently used with big or long-standing agreements, allowing organizations to identify revenue per goals or other signs of improvement. This approach needs a comprehensive agreement that outlines every goal or deliverable to make it obvious when income recognition might occur.
Cost-plus-fixed-fee contracts
It is a particular kind of agreement in which the contractor is reimbursed for the regular expenditures for a project, and an extra flat fee for the services rendered.
The expenditures in a cost-plus flat fee are computed as per market values. Then, the "fixed or flat fee" part of the agreement might be depending on a discussion between the parties and can change as per the requirements of every project. Cost-plus fixed fee agreements are often described as CPFF "contracts, cost-plus contracts, cost-reimbursement contracts, and cost-plus fixed fee contracts."
Time & Materials Contracts
It defines how a client will compensate a contractor for the time spent on a project as well as the resources they utilize in implementing the job. Contractors are paid for materials bought and offered a day or hourly rate for their work
For the revenue identification, the system to have functionalities for:
Report Generation Requirements
Microsoft D365 BC & Korcomptenz Grant Management addon for Nonprofits
Nonprofits can now supercharge themselves with D365 Business Central and KOR's addon. A webinar was conducted on the same.
Whether you are a new nonprofit organization or a leading one, Korcomptenz is a Microsoft gold-certified partner that combines technical skills and industry experience to offer robust ERP solutions to worldwide organizations. We provide customized, all-inclusive grant management solutions to boost your productivity, streamline complex business processes, and simplify experiences.
Based on your nonprofit's needs, choose the ERP solution that best suits your NPO's needs. We've assisted nonprofits to manage their grant applications seamlessly. Contact us for a free consultation today.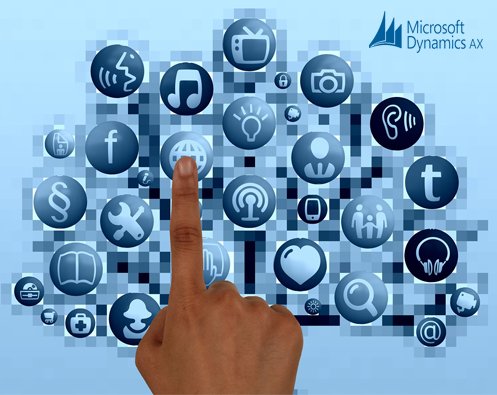 Most companies that use Microsoft Dynamics AX need to integrate with third party systems.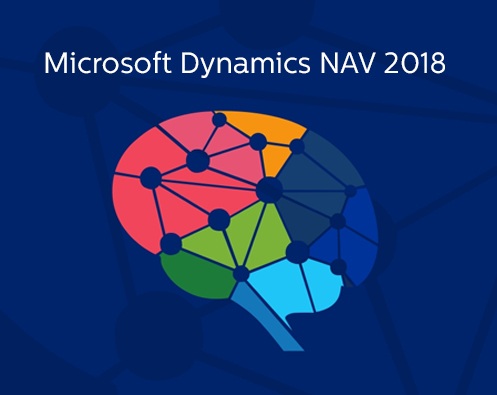 Microsoft is also planning to offer a new cloud solution for business administration as an extension of Dynamics 365 Business Edition containing the full NAV.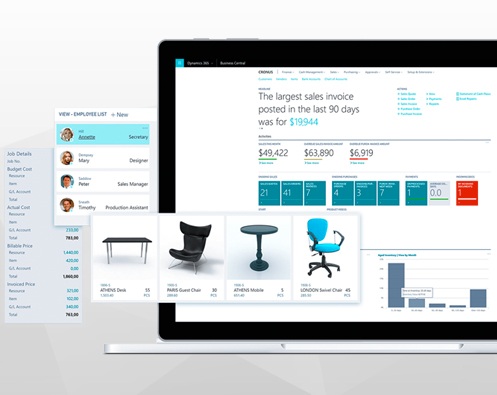 Microsoft Dynamics 365 Business Central, previously called 'Tenerife' and is the new version of Microsoft Dynamics 365 for Finance and Operations: Business Edition and brings the full power of Microsoft Dynamics NAV to the cloud.