Microsoft Dynamics 365 Enterprise Modules and Licensing Blog
All you need to know about Dynamics 365 Enterprise Modules and Licensing
Microsoft Dynamics 365 is the next generation of intelligent business applications in the cloud. Microsoft Dynamics 365 unifies CRM and ERP capabilities by delivering new purpose-built applications to help manage specific business functions, including Dynamics 365 for Sales, Dynamics 365 for Marketing, Dynamics 365 for Customer Service, Dynamics 365 for Field Service, Dynamics 365 for Project Service Automation, Dynamics 365 for Finance and Operations, Dynamics 365 for Commerce, and Dynamics 365 for Human Resources.
Designed to be personalized, enable greater productivity, deliver deeper insights, and adapt to business needs, Microsoft Dynamics 365 applications help businesses accelerate digital transformation to meet customers' changing needs and capture the new business opportunities of tomorrow.
If you are an SMB and want to know the licensing options, we recommend reading our blog on Can SMB's Afford Microsoft Dynamics 365. Korcomptenz can provide a DEMO and walk you through the purchasing, configuration, and maintenance of the version that fits your needs.
Dynamics 365 Finance and Operations Licensing
Dynamics 365 Finance and operations licensing is now split into Supply Chain Management + Finance + Commerce (Retail) + Human Resources (Talent)
Microsoft is providing subscription licenses based on modules:
There are 4 license types: Full User, Activity, Device, and Team Member.
These are the users whose work requires use of feature-rich business application functionality or full access.
Examples of full users are salespeople, customer service representatives, finance employees, controllers, and supply chain managers.
This enables users to read Dynamics 365 data generated from Dynamics 365 Finance/ SCM/ Commerce.
Team Member licenses are designed to work across most major Dynamics 365 applications. They have the right to the following:
Activity license has more capabilities than a team member but less than a full user.
Device license lets unlimited users access the app through the device. It's often best for warehouse or retail workers.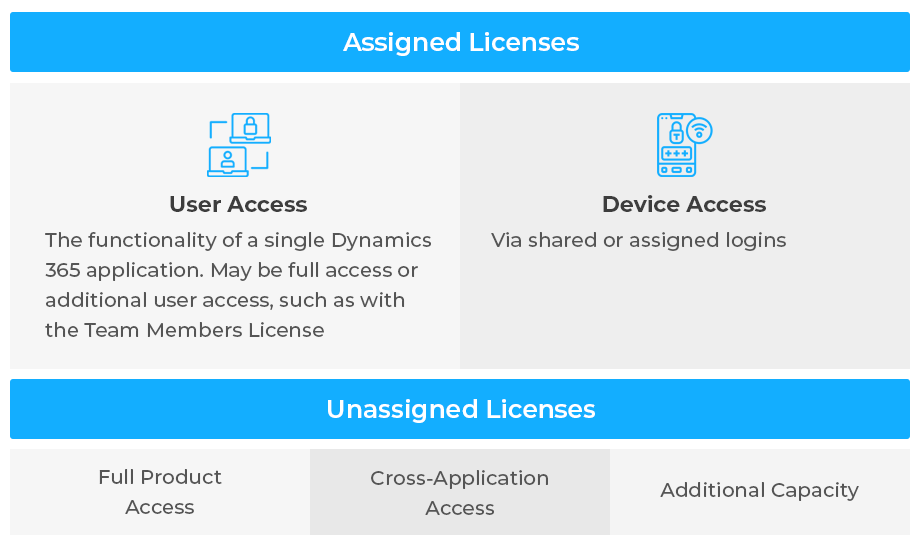 Licensing Requirements for Internal Users
Full users are the users whose work requires the use of the feature-rich business applications functionality. Examples of full users are salespeople, customer service representatives, finance employees, controllers, and supply chain managers. These users have also been referred to in the past as Professional users or Power Users. These full users have licensed with a Dynamics 365 Plan or Dynamics 365 application subscription (not including Dynamics 365 for Human Resources).
Base licenses for cost-saving
Licenses for products that offer core business functionality qualify as base licenses. The first base license is available at standard pricing, where the attached licenses for qualifying products are connected to the same user under an attach license price. It is important to note that every full user must include a base license, but not necessarily for the same product.
Additional users often represent a large percentage of users in an organization. These individuals may consume data or reports from the line of business systems, complete light tasks like time or expense entry and HR record updates or be heavier system users but not require full user capabilities. These additional users are licensed with Dynamics 365 for Team Members, Dynamics 365 for Operations Activity, or Dynamics 365 for Human Resources subscriptions. There is also device licensing available for shared device scenarios.
Base applications and their qualifying products for attach licensing
Licensing Requirements for External UsersBase licenses for cost-saving
Customer Engagement Applications graphical user interfaces may not be accessed by external users. External users are end customers and third-party users of the organization or its affiliates and do not require SLs to access Microsoft Dynamics 365. External user access is included with the organization's internal user SLs.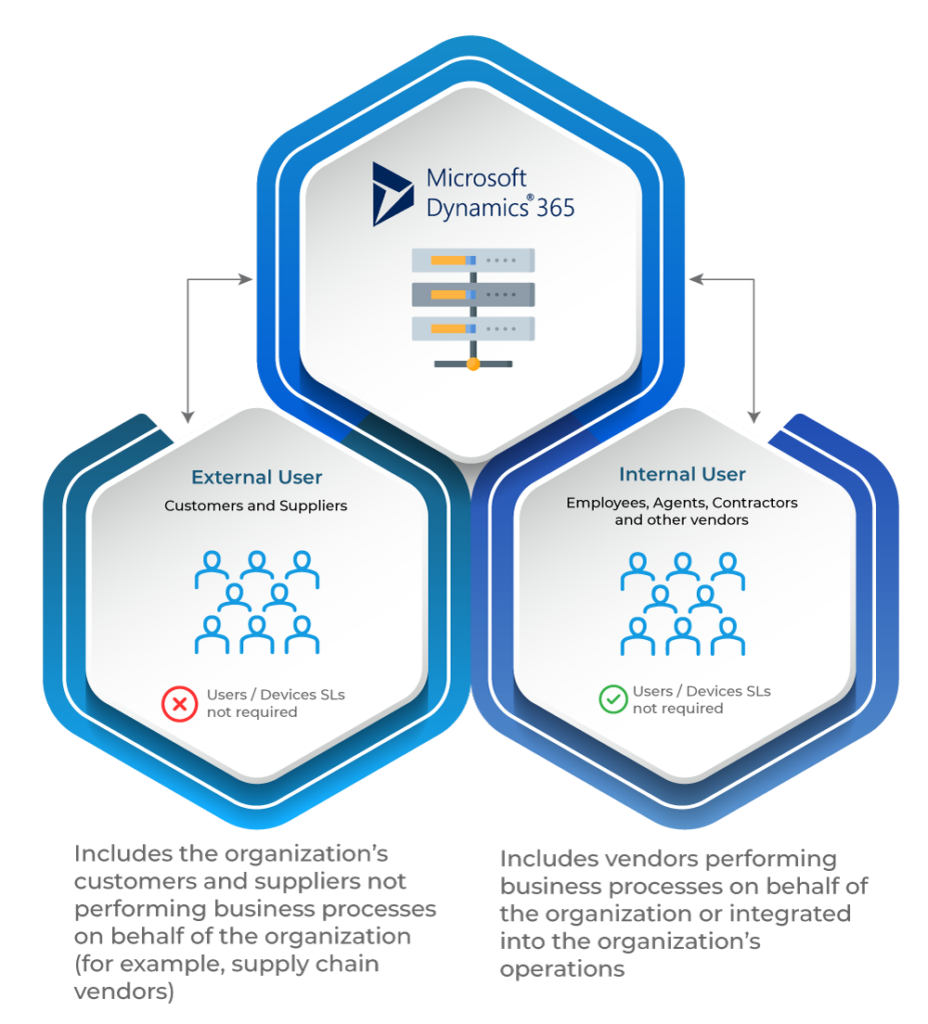 In addition, external users include off-site vendors not in an employee-like relationship with the organization or its affiliates (e.g., IT help desk support vendors serving multiple customer organizations). However, external user access does not extend to the customer or the customer's affiliate's contractors, vendors, or agents providing business processes on their behalf or using Microsoft Dynamics 365 to manage any portions of their business. In this sense, the customer may not use Microsoft Dynamics 365 to provide business process outsourcing services to its clients.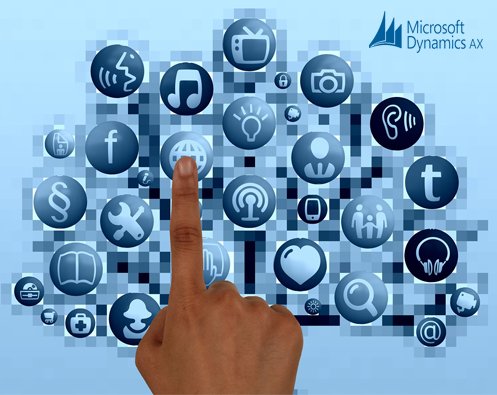 Most companies that use Microsoft Dynamics AX need to integrate with third party systems.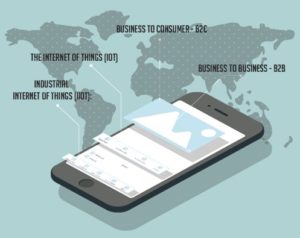 The increase in usage of the smartphones across the globe has set up a flourishing business market with the use of the mobile apps. They help companies…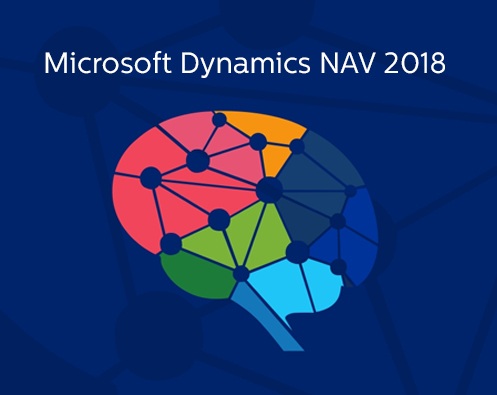 Microsoft is also planning to offer a new cloud solution for business administration as an extension of Dynamics 365 Business Edition containing the full NAV.