11 years ago, Amazon announced that it was relaunching its cloud-managed services storage division into what is now known as Amazon Web Services (AWS). Andy Jessy, the AWS founder and Vice President said at that time that it would, "help free developers from worrying about where they were going to store data and whether it would be safe and secure, if it would be available when they needed it, the costs associated with server maintenance, or whether they would have enough storage space available. [It] enables developers to focus on innovating with data rather than figuring out how to store it."

Fast-forward to 2017 and AWS now has over a million active customers in 190 countries, including around 2,000 government agencies, 5,000 educational institutions, and more than 17,500 nonprofits. Seeing the huge business opportunity, tech giant Microsoft also threw its hat into the cloud ring when it released Microsoft Azure in 2010 to compete in the huge market. Despite getting into the game late, Microsoft recently reported an 18.9 billion annual run rate in its earnings report for the last quarter of its 2017 fiscal year!
But why are all of these companies migrating to the cloud and what benefits could the cloud present to your company?
If you are a small to medium business owner, you need to maximize your return on investment in your infrastructure. In many cases migrating to the cloud helps your company stay on and under budget. Cloud consulting services are based on a subscription model where your overall costs are calculated based on your usage time. This helps spread out the cost of maintenance over time and puts more money back into your pocket for you to spend on your other sectors.
Reliability is king with cloud managed services as both hardware and software level redundancy protects you from the loss of data so you are assured that your data will always be safe. Reliable ease of access with services like Microsoft Azure and AWS even offer easy mobile accessibility so you can make sure your employees are always working
The most important aspect of the cloud service that most business owners look for is security and business continuity. When you subscribe to a cloud-based service you also subscribe to the state-of-the-art security, so you never have to worry about losing your data integrity.
Reputable cloud vendors like AWS and Azure provide maximum security with high standards in place to make sure your data is safe. In many cases, prospective buyers can also seek a third-party audit of your vendor to ease any concerns. However, if you're still not convinced about the security of the cloud – look no further than the $600 million investment with AWS by the CIA and other government entities that store their sensitive information with trusted cloud vendors.
If the CIA trusts these vendors with their information I think it's safe to say that you can too! Hosting critical applications on Azure Cloud, Acquia, or AWS has become the new norm for companies across all sectors. It is the easiest way to purchase and configure a cloud offering with minimal management expertise and a high return on investment. However, when dealing with cloud service providers, experts know that the service offerings, price points, and configurations can vary, and it can be a real hassle determining how to customize your cloud settings as per your needs. If your settings aren't configured properly, you can incur downtime or other interruptions.
That's why KORCOMPTENZ, one of the reliable cloud service providers, makes it easier for your company to make the change to the cloud by outsourcing your cloud configuration to us. The KORCOMPTENZ hosting and cloud services team begins with thoroughly understanding your needs including the type of applications you need to support whether it be corporate intranets to the cloud-based applications and make it easier for your company to make the change to the cloud by outsourcing your cloud configuration to us.

After your migration to the cloud is complete, KORCOMPTENZ offers your organization access to a wide variety of fully managed hosting services including cloud and local options based on your specific business needs. To make sure that you do not experience any interruptions in service, we monitor your site to ensure performance, maintain the server's operating system, and support software for security and stability – providing technical support when needed.
The time to question and fear the cloud is beyond us. Save your company money and stress by contacting the KORCOMPTENZ hosting and cloud managed services team today to configure and monitor your cloud configuration and services to make sure that your company can start performing at peak levels.
Elevate your efficiency with expert insights for a successful database migration to Oracle Cloud.
Read this blog to understand how you can avoid the common mistakes in Azure Cloud migration, employ the best practices, and optimize your Azure migration.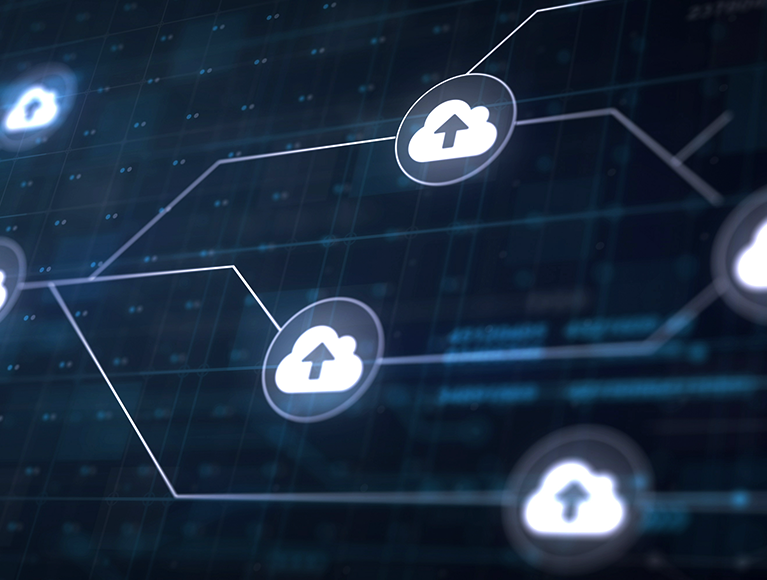 Learn more about azure migration and modernization common scenarios to accelerate your cloud journey.