Are you a business owner grappling with the decision of transitioning your business to SAP S/4HANA? The dilemma of whether to act now or await the opportune moment can be perplexing. However, guidance is here to lend a hand!
Many businesses are choosing to migrate at their own pace, often deferring the move due to a perceived lack of urgency. After all, the ERP support discontinuation deadline is still four years away, set for 2027.
Here's an eye-opener: A staggering 24 percent of businesses are already reaping the benefits of SAP. If this statistic isn't compelling enough, then consider this – your business's SAP S/4HANA migration is pivotal. It's the cornerstone of your digital transformation strategy. Failure to embrace it would mean lagging behind your industry rivals. Not only that, but you'll also find yourself falling short of your users' expectations and needs.
Remember, this migration isn't just a routine technical upgrade; it signifies a profound business transformation. So, the question isn't whether to act immediately or postpone, but rather, consider the current scenario – it's a now-or-never proposition!
What are the Reasons to Migrate Now?
The benefits of transitioning to SAP S/4HANA are boundless.
1. Protect the Future of Your Business
Why opt for a system that will become outdated by 2027, when you could invest in cutting-edge SAP S/4HANA technology to propel your business forward?
The quicker you transition to SAP S/4HANA, the sooner you can develop innovative solutions to meet your expanding business needs. However, persisting with your legacy ERP investment and upgrades will complicate future migration. The more customization, development, and integration in your current system, the greater the complexity when you eventually decide to transition.
SAP is actively advancing its new business suite, SAP S/4HANA, while winding down investments in SAP ECC, which concludes in 2027. New user experiences, machine learning, and emerging technologies will be channeled into SAP S/4HANA, a rapidly evolving and forward-looking solution. Delaying for a few years risks expanding the migration gap.
2. User-friendly Experience and Simple Implementation
S/4HANA has an elegant and user-centric interface, enabling your enterprise to effortlessly build tailor-made applications that seamlessly function across diverse devices. For example, your company can develop distinct apps for sales inquiries, order overviews, and sales fulfillment, and subsequently provide access based on individual user roles.
The strength of S/4HANA resides in its straightforward implementation of individual or multiple applications across diverse departments and functions. Enhanced integration and an instinctive user experience render S/4HANA a prudent choice for organizations aiming to refine their operations and amplify efficiency.
Did you know that SAP S/4HANA contributed to a customer retention value of $8.4 million, demonstrating its remarkable capabilities?
3. Streamlined Environment
S/4HANA empowers your business to simplify processes and streamline operations, offering seamless IT infrastructure management. This liberates resources, allowing a heightened focus on core business endeavors. SAP S/4HANA caters comprehensively, spanning analytics to supply chain management, to fulfill all your operational requirements.
Designed for the cloud, this system ensures access to cutting-edge technologies and innovations, eliminating the need for continuous system upgrades. With robust data analytics capabilities, you gain real-time access to vital insights. S/4HANA emerges as the ultimate solution for businesses seeking a streamlined, scalable, and intuitive IT environment.
Notably, it facilitated an impressive $442,971 enhancement in IT organization employee productivity.
With the migration, your business bids farewell to monotonous, recurring activities, courtesy of process automation solutions that handle all mundane chores. This liberates your workforce, affording them additional time to focus on critical tasks demanding their unique expertise.
Even more enticingly, S/4HANA offers access to a rich repository of over 150 Robotic Process Automation (RPA) bots. The infusion of artificial intelligence and machine learning augments this capability, endowing automation with insightful interpretations gleaned from data, thereby elevating your operations to another level.
5. Analytics in Real-time
Leveraging a technique known as a virtual data model, SAP S/4HANA seamlessly converts transactional data into an analytics-ready format in real time. This transformative approach greatly empowers users in their business processes, offering immediate and pertinent insights essential for informed, data-driven decisions on the go.
S/4HANA's integrated analytics provides your business with a remarkable edge, presenting an array of preconfigured business content such as key performance indicators (KPIs), analytical reports, predictive and planning scenarios, dashboards, and multidimensional reports akin to sophisticated pivot tables.
The expanded revenue generated through SAP S/4HANA's capabilities led to a net profit of $25.2 million.
Creating financial reports for your multi-subsidiary business can be a straightforward task. Yet, the process of liaising with diverse teams, gathering data, and compiling reports can be rather wearisome. Enter S/4HANA, your solution to effortless connectivity with teams and individuals, facilitating swifter book closures. Elevated integration empowers you to seamlessly oversee, retrieve, and dissect data across various groups.
And here's a fascinating tidbit: By expediting cash flow management of customer orders, S/4HANA played a pivotal role in unlocking a value of $439,675.
In the trajectory of your business's expansion, maintaining the ability of data storage, access, and processing to gracefully scale is paramount. The good news is, SAP S/4HANA delivers a distinct edge by seamlessly accommodating growth in tandem with concurrent users and the associated data volume across diverse network landscapes. This assurance translates into the freedom to amplify your data models without any apprehension of performance degradation. Embracing S/4HANA ensures that burgeoning data will not act as a hindrance to your business's agility in meeting demand.
And here's an intriguing stat: The streamlining of accounting processes expedited a collection worth $1.1 million.
Benefit from our expert industry knowledge and SAP proficiency, supported by our exclusive tools and strategies, to effortlessly transition your organization to SAP S/4HANA. As a distinguished SAP Partner with 19+ years of implementation experience, Korcomptenz assures a unique S/4HANA approach, combined with deep domain understanding, to deliver tangible business value. Our track record encompasses successful engagements across diverse sectors like retail, fashion, manufacturing, healthcare, and consumer products, positioning us to drive your business ahead of market trends and demands.

Companies are grappling with a significant quandary: persist with ECC or embrace the adaptable, real-time efficiency of S/4HANA? If the migration route is chosen, the timing becomes pivotal. Such a decision warrants meticulous analysis, roadmap formulation, resource alignment, capital allocation, and comprehensive evaluations.
Nonetheless, a shift towards the feature-laden S/4HANA from the outdated ECC emerges as the logical choice. Seizing this opportunity before 2027 acts as a safeguard, sidestepping the potential pitfalls of navigating a competitive landscape where businesses contend for identical resources. Request a free consultation.
Use QSR smart data analytics, AI and digital technologies to unlock your restaurant potential and growth.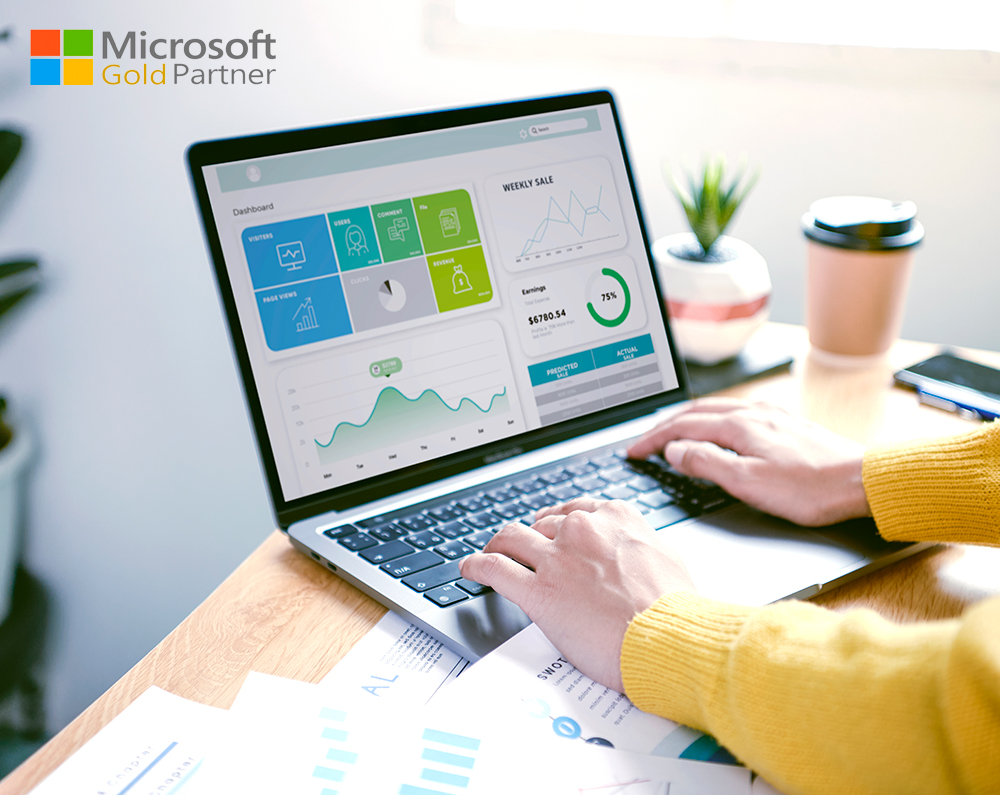 According to a recent report, the global Virtual Desktop market is expected to grow at USD ~5 Billion by 2022.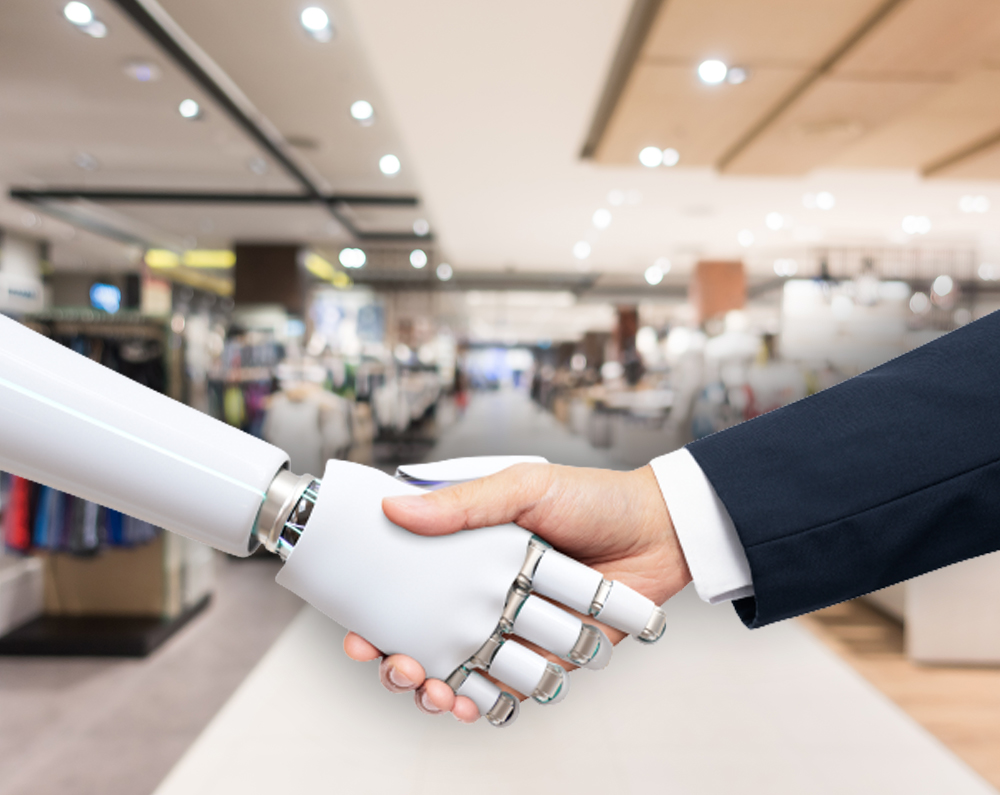 The global fashion industry is considered one of the biggest in the world. From fast-fashion to high-end couture, the market is ever-expanding, with prominent labels continuing to create fashion trends both on the ramp and off.