Upgrade AX to Dynamics 365 Finance and Supply Chain

For many enterprises, digitization has become the need of the hour. A recent survey from McKinsey suggests "that a company's foundational technology has never been more important." Enterprise software is critical to support your evolving business needs, with more and more businesses investing in new technologies to keep up with the competition, businesses that choose to stay on an outdated ERP system might find themselves falling behind.
Therefore, for businesses that are on Dynamics AX 2009, 2012 R1, R2, R3, RTM, upgrading to D365 F&O (now Finance and Supply Chain) has become the need of the hour.
Our D365 Finance and Supply Chain Management Services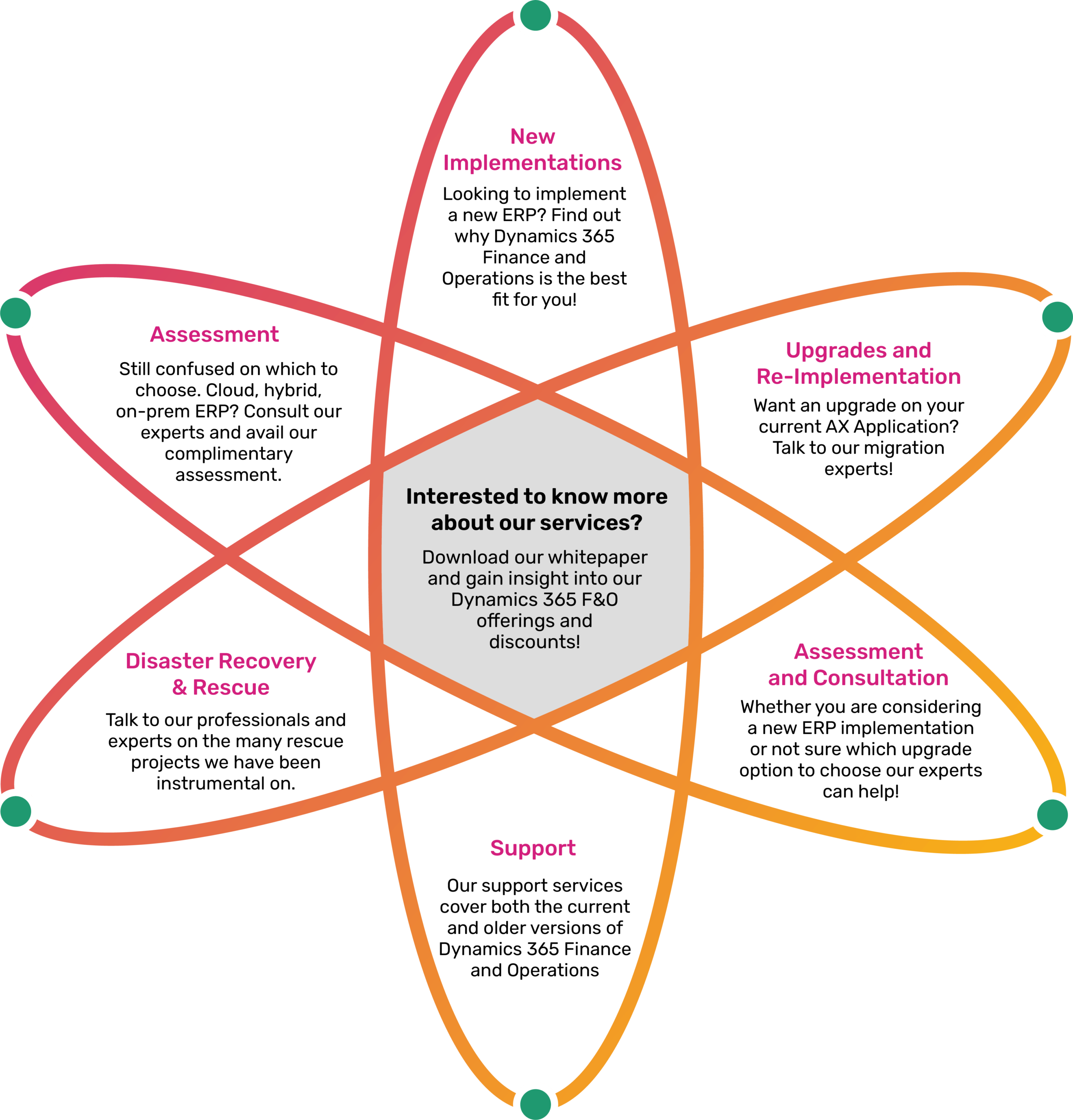 Want to know more about Microsoft Dynamics 365 Supply Chain?
Why Upgrade AX to Microsoft Dynamics 365 Finance and Supply Chain Management?

Optimize your global business operations with D365 (Finance and Supply Chain Management Software) – the comprehensive SaaS ERP solution for flexible, scalable, and agile supply chain management. Leverage the power of AI and machine learning for data-driven financial decision-making and building resilient supply chains.
Transform your supply chain management and upgrade your AX with D365 F&O, the best-in-class supply chain planning software, to achieve greater efficiency, visibility, and control in your operations.

Some of the modules that come under Dynamics 365 Finance & Supply Chain which can be attached as needed are as below:



Change isn't just on the horizon, it is an existent entity transforming your business and forcing you to accelerate your pace. You need the help of a partner like Korcomptenz with industry expertise and a #FocusOnYou to keep up with this change.
As a Microsoft Gold Partner, Korcomptenz can help you create impact faster, deliver more value in less time, and quickly adopt solutions or augment existing ones to help your teams accelerate results. Korcomptenz' s unique methodology can help you save 40% on all your Dynamics 365 projects, while also optimizing your financial and operating models.
We have also enabled our clients to take a data-first approach, unify their data and collate it with Microsoft AI to deliver insights and actions to create better customer experiences.
Stay ahead of the curve and keep pace with the fast-moving market demands by adopting advanced supply chain management software and supply chain planning software. Upgrade AX to D365 and harness the power of AI including data-driven insights to deliver better customer experiences and drive business growth.
FAQs on AX Upgrade to D365
Next Step - Assess your current infrastructure with our complimentary assessment


Get industry insights, product updates & event invitations