Nonprofits primarily exist for the benefit of the individuals, communities, and purposes they intend to serve. Mission-driven and service-focused, they need to efficiently manage the funding received from private and public contributors and use resources effectively to fulfill their commitments.
Microsoft and Oracle NetSuite offer exclusive cloud-based accounting and financial management software for nonprofits. These nonprofit cloud solutions are offered at reduced pricing through social impact programs.
Exclusive Challenges Faced by Nonprofit Organizations
Nonprofits face significant operational challenges and tremendous complexity. They must have high-level financial control and oversight, such as budget creation, adherence to budget, and checking variations, if any. Moreover, they must maintain their financials in a clear, easily visible way so that they can serve the purpose and satisfy donors.
Nonprofits need robust nonprofit cloud solutions to ensure that they spend more on programs while reducing administrative overheads. Cost containment and transparent transactions are critically important; so is efficiently managing the cash flow. All these necessitate using an excellent ERP solution like Microsoft Cloud for Nonprofit.
Contemporary Cloud-Based Financial Management Systems
Cloud-based solutions from Microsoft and NetSuite, exclusively rolled out for nonprofits, offer excellent functionality and powerful features. These help nonprofits to automate key processes and prove to be cost-effective. Nonprofit ERPs are tailored for nonprofit organizations and charities. They provide a reliable and cost-effective way to enhance efficiency while improving customer experience.
Key Benefits of Cloud-Based ERP for Nonprofits
Oracle NetSuite ERP for Nonprofit Organizations
NetSuite offers a suite of cloud-based ERP systems designed for nonprofits of all types and sizes. These help the nonprofits to extend their missions and improve their operations.
NetSuite helps to optimize project and grant initiatives through real-time visibility into budgets. NetSuite offers a single, powerful, and flexible business application that integrates nonprofit accounting, CRM, fundraising, ERP, eCommerce, and inventory management, among others. This warrants a unified business management solution for nonprofit organizations. Nonprofits can manage their end-to-end operations seamlessly.
NetSuite' suite of cloud-based applications includes enterprise resource planning (ERP), financials, professional services automation, omnichannel commerce, and HR.
Modules in NetSuite ERP for Nonprofit
Microsoft Cloud for Nonprofit
Microsoft cloud for nonprofit is a cloud solution from the software major Microsoft Corporation. It covers an extensive range of services for nonprofit organizations. It offers exclusive features required by most organizations, such as CRM, fundraising, program impact management, volunteer management, and others. This exclusive suite is considered a broad solution that encompasses several unique services provided by Microsoft.
Microsoft cloud for nonprofit addresses key scenarios that occur most commonly across the nonprofit sector. These include identifying supporters and donors, securing donor and participant data, and accelerating mission outcomes. The common data platform for nonprofits helps to gather data from multiple channels across the entire organization, enabling organizing and analyzing the information. This facilitates the smooth running of nonprofits.
Key Features in Microsoft Cloud for Nonprofit
How Microsoft Cloud for Nonprofit Stands Out
Microsoft Cloud for Nonprofit is a suite of applications that connects Microsoft stack's cloud capabilities to the challenges faced by most nonprofits. It empowers transformative and scalable mission impact. An organization's sources and workflows are united in one platform, enabling information-based decision-making.
Microsoft products such as Power Platform, Dynamics 365, Microsoft 365, and Azure are available under the common data model in Microsoft cloud for nonprofit, in addition to LinkedIn.
A Comparison of Microsoft Cloud for Nonprofit with Oracle NetSuite for Nonprofit
NetSuite, a native SaaS, provides value for money as an overall package. It was built with the purpose of providing business solutions on the cloud. NetSuite for nonprofit delivers an agile and phased approach, helping nonprofits to transform their processes to achieve accuracy and transparency.
The methodology focuses on key areas such as intelligent phased implementation, continuous customer lifecycle engagement, and business intelligence. The major benefits of NetSuite are financial transparency, data-driven decision-making, compliance, simplified reporting, and streamlined operational efficiencies.
Microsoft cloud for nonprofit enjoys support from Microsoft Research and Business Development. It has been built with exclusive modules that connect the Microsoft stack to the most common nonprofit scenarios.
The methodology focuses on donors and supporters, effective programming, and mission outcomes. Factors such as common data model, Dynamics 365 accelerator, and exclusive support for volunteers and front-line staff drive Microsoft cloud for nonprofit ahead.
Benefits of Microsoft Cloud for Nonprofit
NetSuite meets the specific needs of medium to large organizations. Microsoft cloud for nonprofit supports organizations of all types and sizes. Nonprofits already in the Microsoft ecosystem will find it easy to understand and deploy Microsoft cloud for nonprofit.
Korcomptenz, a Microsoft Gold partner, enables nonprofits to transform their processes by offering various of services such as cloud service management, CRM and ERP implementation, and web application management.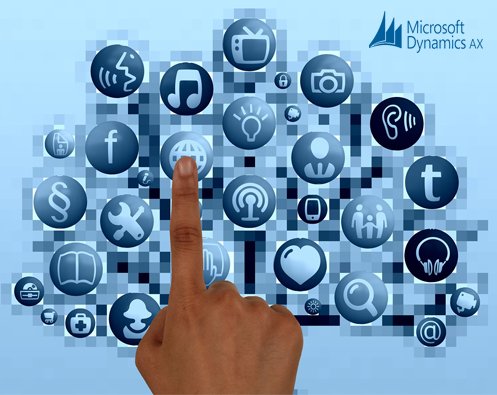 Most companies that use Microsoft Dynamics AX need to integrate with third party systems.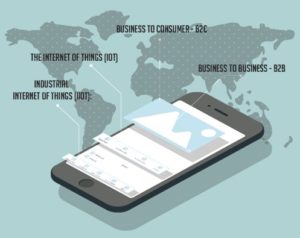 The increase in usage of the smartphones across the globe has set up a flourishing business market with the use of the mobile apps. They help companies…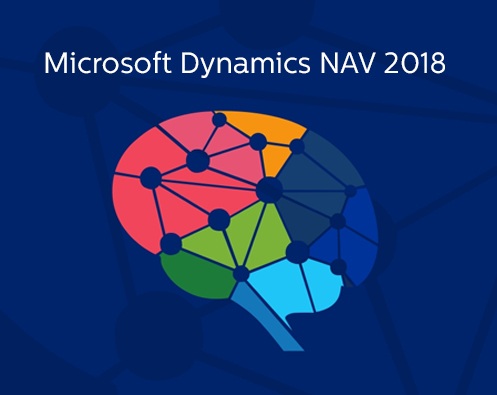 Microsoft is also planning to offer a new cloud solution for business administration as an extension of Dynamics 365 Business Edition containing the full NAV.